Products
To provide global satellite users with highly reliable, short-cycle, low-cost ground system products, as well as station survey, system integration, operation and maintenance and other one-stop solutions.
Vehicle-mounted ground system
---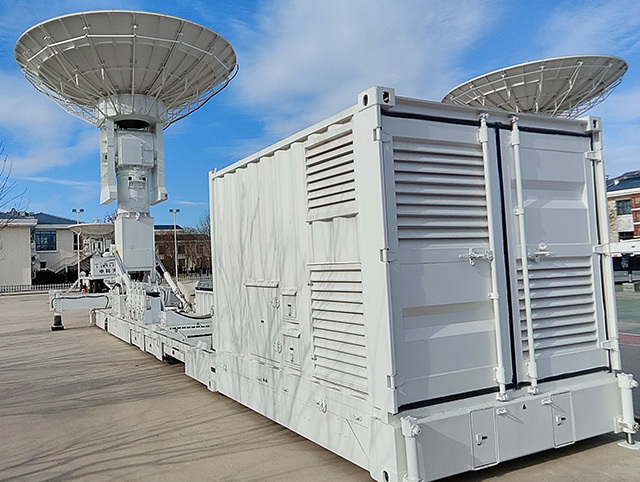 "One-click" rapid response to expansion and retraction: the rapid response and mobile deployment capabilities of the system have been improved.
Efficient integrated comprehensive processing: meet the development requirements of future multi-functional and efficient integration of equipment.
A variety of product forms, easy to transport: there are product forms such as integrated platform, trailer type, container, etc., and there are various calibers such as 4.5m, 6.2m, and 7.3m.
Strong system tracking ability and system receiving ability: stable tracking and receiving data; automatic switching between telemetry and digital transmission tracking. TT&C systems such as USB/UXB, integration of TT&C data transmission, high-speed injection and two-way data transmission are supported; in terms of data transmission multiple modulation methods are supported, and the rate is 20Mbps to 2000Mbps.
---