Products
To provide global satellite users with highly reliable, short-cycle, low-cost ground system products, as well as station survey, system integration, operation and maintenance and other one-stop solutions.
Portable ground station system
---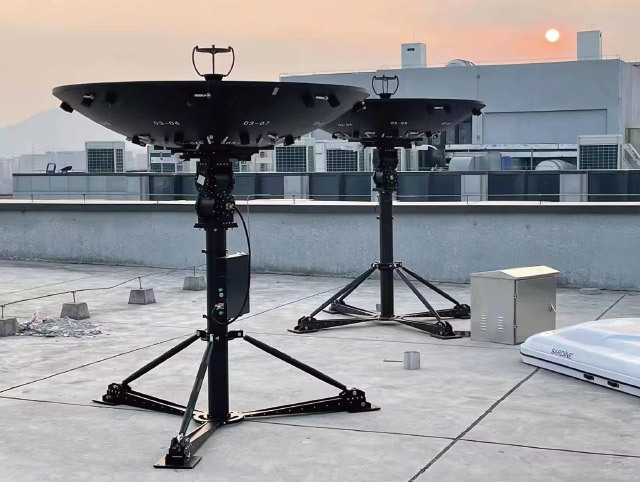 The portable ground system is independently developed in house for application scenarios such as satellite / rocket emergency TT&C, low-speed remote sensing data reception, and satellite high-speed injection. It mainly has a variety of modes of full-function TT&C, low-speed data transmission and reception, high-speed data injection, data fast view and other functions, and supports multi-frequency non-simultaneous work.
Product characteristics
The portable ground station system adopts modular design and it is simple and easy to use, can be (dis)assembled in 30 minutes rapidly, portable with vehicles or with manpower.
At present, the equipment has achieved mass production, and can be customized to target application scenarios according to customer needs. The equipment can carry out tasks independently in desert, Gobi, plateau and coastal land forms. Currently there are ten sets in service, successfully carried out TT&C missions, and demonstrated excellent execution ability in service cases both in China and abroad.
The equipment has various size such as 0.6/1.2/1.8/2.4/3.0 meters, covering L / S / C / X / Ku / Ka / Q / V-band, supports various communication modes such as standard, TT&C and data transmission, medium and low speed data transmission, and supports automatic tracking. It has the characteristics of ultra-portability, low energy consumption, easy to use, high reliability, multi-target TT&C, and wide application scenarios.
---