Emposat escorted Ceres-1 Y-3 carrier rocket "flying nine days"
---
---
As a commercial measurement and control unit, Haidian Enterprise Aerospace Yuxing exclusively provides full-process measurement and control services for Ceres -1 remote three launch vehicles.
Haidian News (Reporter Chen Fang) At 12:11 on August 9, the domestic private rocket company Galactic Energy's Ceres-1 Y3 carrier rocket was successfully launched at the Jiuquan Satellite Launch Center, and the three satellites entered the predetermined orbit one after another. As the overall unit of commercial Telemetry, Tracking & Command (TT&C), Haidian Enterprise Emposat exclusively provided full-process TT&C services for the Ceres-1 Y3 launch vehicle.
In this mission, Emposat used 8 sets of ground stations in Jiuquan, Zhongwei, Mengla, Sanya, Singapore, and Malaysia to form a joint TT&C network to ensure that there are at least two sets of ground stations simultaneously perform rocket telemetry receiving tasks to ensure the reliability of data reception. Relying on the superiority of the layout and location of the space control satellite ground station, the TT&C pass of Malaysia and Singapore can cover the satellite-rocket separation points of all satellites in this mission, providing guarantee for escorting the three satellites into orbit safely.
According to reports, this mission was the third time that Emposat provided full-process TT&C services for Galactic Energy. In order to ensure that the mission is foolproof, on the basis of the precise cooperation of the previous two times, Emposat has optimized and improved the service capabilities of software and hardware. In terms of hardware, the auto tracking capability of multiple stations has been upgraded, and the antenna guidance mode has been optimized; in terms of software, the central digital guidance system has been upgraded to realize multi-source data fusion and improve the accuracy of real-time trajectory calculations, to ensure the reliability of the whole tracking chain from take-off to the separation of the satellite and the rocket.
Deeply cultivated in the field of aerospace for many years, Emposat has built more than 50 sets of self-built ground stations and dozens of sets of cooperative ground stations, and built the most complete commercial satellite TT&C network in China. The TT&C range can cover Europe, Asia, South Africa Most of America, Africa and Oceania. The huge network control system has become a strong support for timelier, faster and more reliable TT&C capabilities.
The aerospace industry is a dominant industry in Beijing, rich in industrial resources, with a large number of aerospace research institutes and aerospace enterprises. In recent years, Beijing has gradually formed the "South Rocket" represented by the Yizhuang Economic Development Zone and the "North Satellite" represented by the Science City of Haidian District. This mission is a model of cooperation between Beijing's "South Rocket" and " North Satellite ".
At present, Emposat has mature TT&C capabilities for the entire process of rockets, which can meet the needs of various types of rocket TT&C. The execution of this mission means that China's commercial space launch capabilities and TT&C capabilities have achieved a new leap forward. "In the future, Emposat will continue to strengthen cooperation with customers of ' South Rocket' to better promote the joint development of 'South Rocket and North Satellite'." said Zhu Taiping, chief marketing officer of Emposat.
Source | Haidian News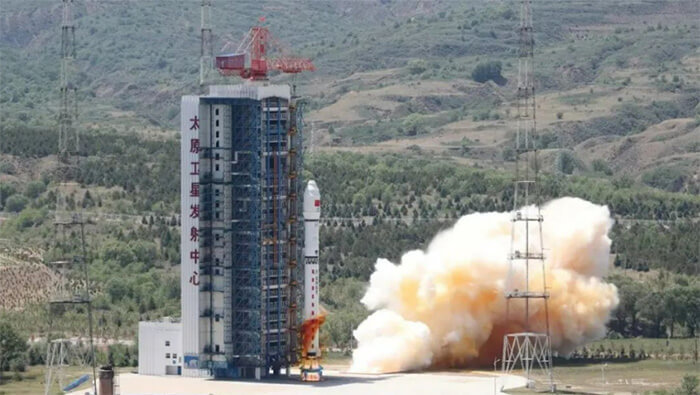 41 satellites with one Rocket! EMPOSAT provides TT&C services for Chang Guang's 41 satellites!
41 satellites with one Rocket! China has created a new record in the history of multiple satellites with one rocket!