Emposat provided full-process TT&C services for Ceres-1 Y3 rocket
---
---
Emposat, as the overall commercial measurement and control unit, has provided measurement and control services for the Ceres 1 carrier rocket for the third time.
On August 9, China successfully launched the Ceres-1 Y3 carrier rocket at the Jiuquan Satellite Launch Center, and successfully sent three satellites, Taijing-1 01/02 and Donghai-1 satellites, into predetermined orbits.
This launch achieved the "three consecutive victories" of the Ceres-1 carrier rocket, created a new record in the development of private rockets in China, and also marked the beginning of Ceres-1 from success to maturity, and China has taken the lead in entering a new stage of large-scale commercial launch delivery of private rocket models.
Ceres-1 launch vehicle is a four-stage light commercial launch vehicle independently developed by Galactic Energy, a private aerospace enterprise in China. The first, second and third stages are powered by solid power, and the fourth stage is powered by integrated liquid power for orbit control and attitude control. The rocket has a diameter of 1.4 meters, a total length of about 20 meters, a take-off weight of about 33 tons, and a maximum capacity of 300 kilograms in a 500-kilometer sun-synchronous orbit. The fourth stage of the rocket adopts a series of innovative designs, which can provide domestic and foreign satellite customers with flexible customized launch services such as exclusive, shared, and loaded microsatellites.
Among the three satellites launched this time, Taijing-1 01/02 satellite developed by Minospace. is used for optical remote sensing and image data return and ground image processing that are used for business operations that provide commercial business data services to users in forestry, agriculture, oceans, etc.; the Donghai-1 micro-nano polarized light remote sensing satellite developed by Shanghai AES Aerospace Technology Co., Ltd. is used to verify the multi-mode remote sensing detection technology of the micro-polarized light camera. On-orbit verification of key technologies lays the foundation for providing space-based satellite services and applications in oceans and other remote areas.
For this launch, Emposat, as the overall unit of commercial Telemetry, Tracking & Command (TT&C) provided TT&C services for the Ceres-1 launch vehicle for the third time. During the mission, Emposat used a total of 8 sets of ground stations in 6 places including Jiuquan and Zhongwei to form a joint TT&C network to ensure that from the first area to the separation point of satellites and rockets. At least 2 sets of ground stations simultaneously carried out rocket telemetry reception tasks at different times, which fully had guaranteed the reliability of data reception.
"Emposat has optimized and improved both the software and hardware service capabilities. In terms of hardware, the auto tracking capabilities of multiple stations have been upgraded, and the antenna guidance mode has been optimized; In terms of software, multi-source data fusion is realized, which effectively guarantees the reliability of the whole tracking chain from take-off to satellite-rocket separation." Wu Xinlin, an expert in orbit control analysis of Emposat, introduced.
In addition, in order to better meet the needs of commercial satellite customers for carrying capacity and space envelope, the Ceres-1 rocket has further upgraded the fairing and power system. The upgraded fairing has a diameter of 1.6 meters and a length of 5.2 meters. The total space inside has reached 8.1 cubic meters, which further optimizes the loading space and improves the comprehensive carrying and launching service capabilities.
"Every step forward of Galactic Energy is inseparable from a clear and correct strategic goal and a professional and stable team. In the future, we will continue to strengthen team building and technological innovation to boost China's commercial aerospace industry into a new era of normalization and large-scale launches." said Liu Baiqi, CEO of Galactic Energy.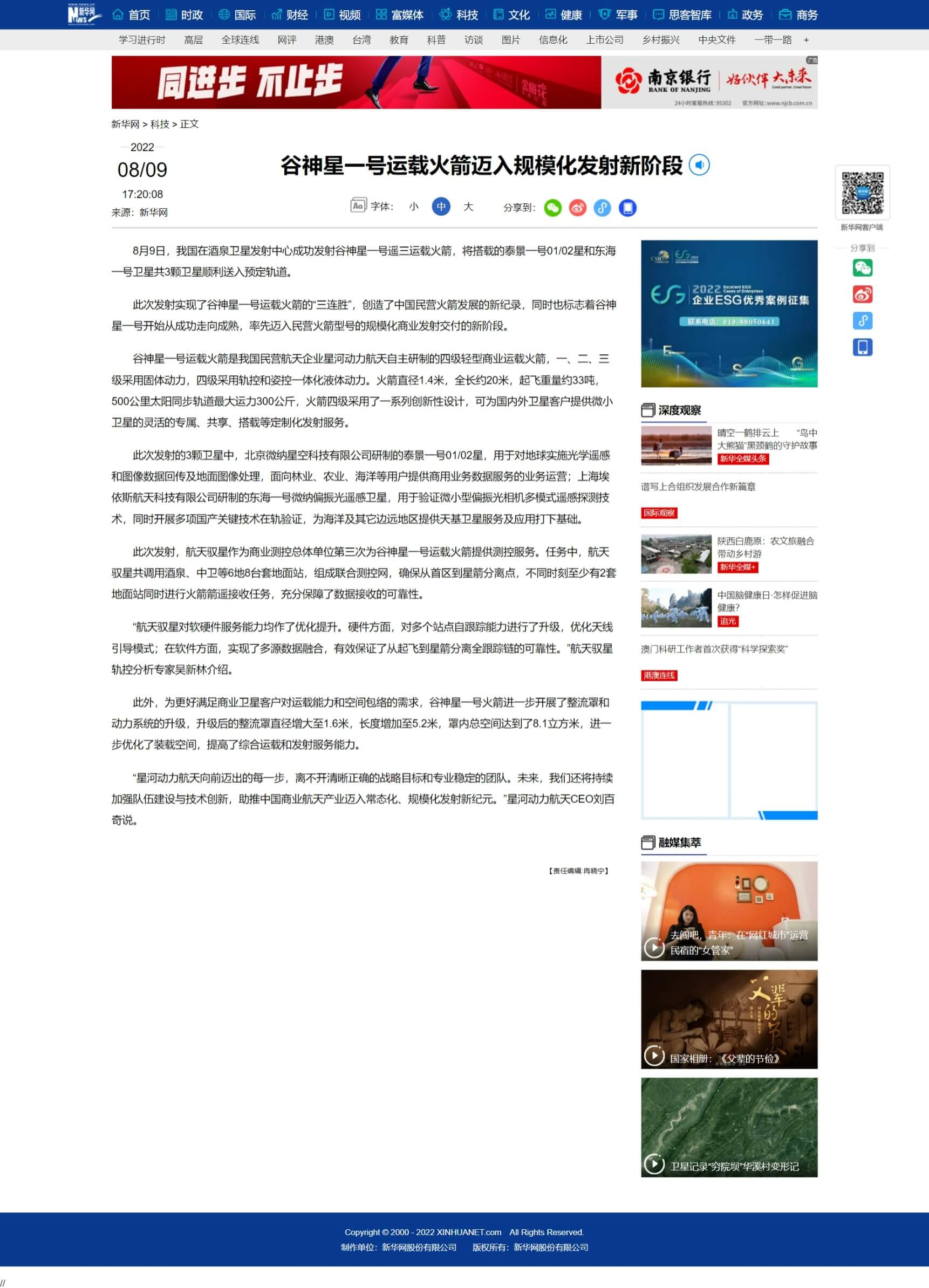 Source, Xinhuanet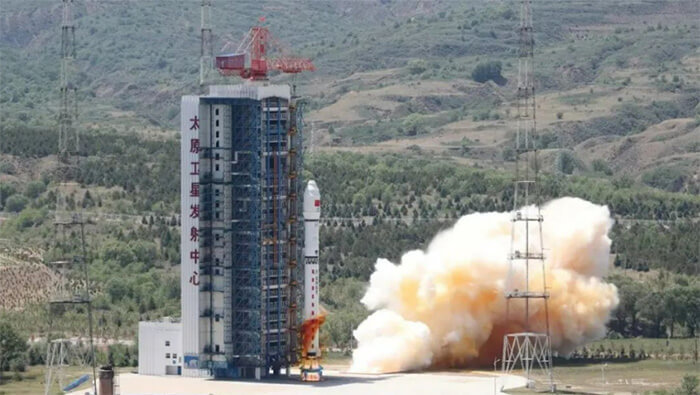 41 satellites with one Rocket! EMPOSAT provides TT&C services for Chang Guang's 41 satellites!
41 satellites with one Rocket! China has created a new record in the history of multiple satellites with one rocket!